Welcome to PIM2023
Dutch and French translation below
Hello everyone!
When we say 'we', it is indeed a joint organization between the V.V.K. (Vlaamse Vereniging voor Kindergeneeskunde), the G.B.P.F. (Belgian Group of French-speaking Pediatricians) and the SOSEPED (Senegalese Society of Pediatrics).
This congress keeps the same philosophy as the first two: namely a desire to exchange experiences with each other in order to draw interesting lessons from our daily practice. We cannot emphasize enough the importance of working together, as Belgian pediatricians, and of thinking together about the future of pediatrics in Belgium. This congress is a perfect opportunity to exchange our ideas.
The congress will run from Thursday, February 9, 2023 to Saturday, February 11, 2023. It will begin with visits to local hospitals on Thursday afternoon and continue throughout the next day with presentations by members of the three pediatric societies. It will be the same on Saturday morning with the end of the congress scheduled at the beginning of the afternoon.
The scientific program is available on the congress website.
We know it's very busy so be sure to already block the dates in your calendar!
Scientific program, cultural program and conviviality will be the common threads of these few days we spend together.
If you wish, pre- or post-tours can also be organized on an individual basis via the company Act-Wise, who helps us with the practical organization of the congress. We would like to sincerely thank them.
We look forward to seeing many of you at this meeting which, we are sure, will be quite exceptional.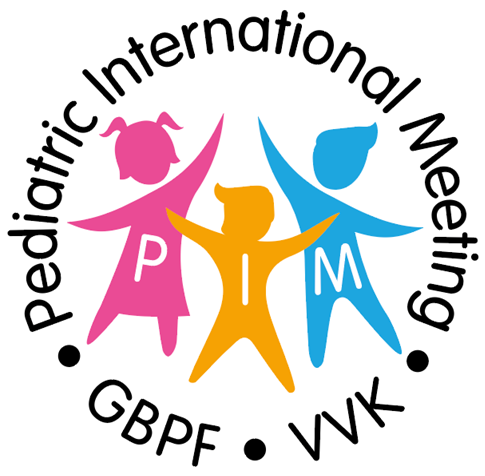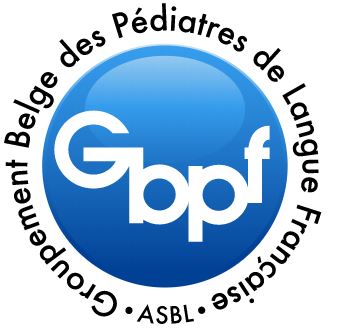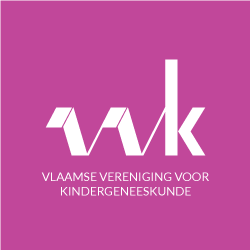 Na Canada, na Dubai en vooral na de COVID-crisis nodigen we u eindelijk uit voor ons derde internationale congres. De Pediatric International Meeting (PIM) die dit keer in Senegal plaatsvindt.
Als we het over 'wij' hebben, dan spreken we over een gezamenlijke organisatie van de V.V.K. (Vlaamse Vereniging voor Kindergeneeskunde), de G.B.P.F. (Franstalige vereniging voor Kindergeneeskunde) en de SOSEPED (Senegalese Vereniging voor Kindergeneeskunde).
Dit congres houdt dezelfde filosofie aan als de eerste twee: namelijk een verlangen om ervaringen met elkaar uit te wisselen en zo interessante lessen te kunnen trekken uit onze dagelijkse praktijk. We kunnen niet genoeg benadrukken hoe belangrijk het is om als Belgische kinderartsen samen te werken en samen na te denken over de toekomst van de kindergeneeskunde in België.
Dit congres is dan ook een uitgelezen kans om onze ideeën uit te wisselen.
Het congres gaat door van donderdag 9 februari 2023 tot zaterdag 11 februari 2023. We starten met een bezoek aan enkele lokale ziekenhuizen op donderdagmiddag en gaan op vrijdag en zaterdagochtend door met presentaties gegeven door leden van de drie pediatrische verenigingen.
Het einde is voorzien op zaterdag, in de vroege namiddag.
Het wetenschappelijke programma kan u raadplegen op de congreswebsite.
We weten dat het erg druk is dus blokkeer alvast de data in je agenda!
Wetenschappelijk programma, cultureel programma en gezelligheid zullen dan ook de rode draad zijn van deze paar dagen samen.
Indien gewenst kunnen pre- of postprogramma's ook op individuele basis worden georganiseerd via het bedrijf Act-Wise dat ons helpt bij de praktische organisatie van het congres. We willen hen oprecht bedanken.
We kijken ernaar uit om velen van jullie te zien op deze bijeenkomst, die, daar zijn we zeker van, vrij uitzonderlijk zal zijn.
---
Bonjour à toutes et à tous !
Après le Canada, après Dubaï et surtout après la crise du COVID, nous sommes enfin heureux de vous inviter à notre troisième congrès international. Le Pediatric International Meeting (PIM) qui se déroulera cette fois au Sénégal.
Quand nous disons nous, il s'agit bien d'une organisation commune entre le bureau du V.V.K. (Vlaamse Vereniging voor Kindergeneeskunde), celui du G.B.P.F. (Groupement Belge des Pédiatres de langue Française) et aussi de la SOSEPED. (Société Sénégalaise de Pédiatrie).
Ce congrès garde la même philosophie que les deux premiers : à savoir une volonté d'échanges des pratiques des uns et des autres afin de pouvoir en tirer des enseignements intéressants dans notre pratique de tous les jours. Programme scientifique, programme culturel et convivialité seront les fils conducteurs de ces quelques jours passés ensemble.
Ce congrès se déroulera du jeudi 9 février 2023 au samedi 11 février 2023. Il commencera par la visite d'hôpitaux locaux le jeudi après-midi et se poursuivra toute la journée du lendemain par des exposés présentés par des membres des trois sociétés pédiatriques. Il en sera de même le samedi matin avec la clôture du congrès en début d'après-midi.
Le programme scientifique est disponible sur le site du congrès. Veillez à déjà bloquer les dates dans vos agendas que nous savons très chargés.
Si vous le souhaitez, des pré ou des post congrès peuvent également être organisés à titre individuel via la société ACT-Wise, qui nous aide pour l'organisation pratique du congrès. Nous tenons d'ailleurs à déjà les remercier très sincèrement.
Nous nous réjouissons de vous voir nombreux à ce rendez-vous qui sera, nous en sommes certains, assez exceptionnel.